Medical devices regulation in Africa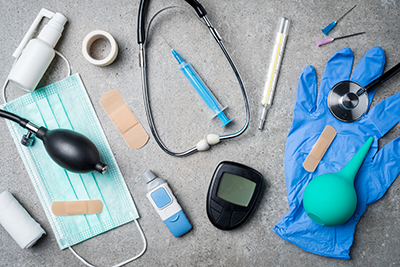 Medical devices regulation in Africa
Medical devices play a crucial role in the public health protection. It was therefore necessary to frame them with an adequate legal arsenal in order to guarantee access to safe, high-quality products.
What is a Medical Device?
According to the Global Harmonisation Task Force (GHTF), medical devices (MDs) are defined as any article, instrument, device or machine (including medical software and applications) intended for use, alone or in combination, for medical purposes and its action is not obtained by pharmacological, immunological, or metabolic means."
In vitro diagnostic medical devices (IVMD) are a subset of MDs intended for in vitro examination of samples from the human body to provide information for diagnostic, control, or compatibility purposes. They include reagents, calibration agents, control materials and test kits.
Nomenclature and classification
The establishment of a MD nomenclature would support efforts to strengthen the assessment, the regulation the management and the access to medical devices. The most widely used classifications worldwide are the World Nomenclature of Medical Devices (WNMD), the Universal System of Nomenclature of Medical Devices (USNMD), the United Nations Standard Classification of Products and Services (UNSCPS) and the European Nomenclature of Medical Devices (ENMD).
According to the WHO, MDs are classified according to their level of risk to the patient. The level of risk is defined according to criteria such as the duration of use by the patient, the invasivity (invasive or not, degree of invasion), the possibility or not of reuse, the therapeutic or diagnostic aim, the dependence of an energy source (active or not).
There are different classifications such as classification (I, IIa, IIb, and III) by EMDN and classification (A, B, C, and D) by GHTF.
The majority of industrialized MD-producing countries (Australia, Canada, Japan, USA and European Union countries) have a regulatory system covering the entire life cycle of a MD since the assessment of conformity to quality requirements, the safety and clinical efficacy of a product until the marketing authorization and surveillance of medical devices (vigilance).
MD regulations are country-specific; however, most countries do not have a regulatory framework for importing and marketing medical devices. For this purpose, the IMDRF (International Medical Device Regulators Forum) undertakes to serve as a basis for the development of national regulations. To learn about national policies for MDs, the World Atlas of Medical Devices published in 2022 provides an overview of regulatory frameworks in each WHO member state around the world.
At European level, there is a developed legislative and a reference framework providing: definitions, fields of application, classification, general conditions for marketing and commissioning of MDs, essential health and safety requirements for MDs, conformity certification procedures (CE). Regulation (EU) 2017/745 and Regulation (EU) 2017/746 set the rules for the marketing of MD and DMDIV and the rules applicable to related clinical investigations.
Most Member States with medical device regulatory authorities are in the WHO African Region such as: Angola, Benin, Botswana, Burkina Faso, Cameroon, Ivory Coast, Ethiopia, Eritrea, Gabon, Gambia, Ghana, Guinea, Kenya, Mauritania, Mozambique, Namibia, Nigeria, Uganda, Democratic Republic of Congo, United Republic of Tanzania, Rwanda, Senegal and Sierra Leone.
The West African Economic and Monetary Union (WAEMU) commission has strengthened the regulatory framework for MD of its Member States by drawing up guidelines on classification, marketing authorization, the statement and communication of MDs and the safety and performance requirements of DMs. This guide has been well adopted and implemented by Ivory Coast, Senegal, and Burkina Faso. However, some African countries, such as Ivory Coast, are making progress in implementing their national regulations for MD.
In 2021, the African Medical Device Regulators Forum (AMDRF), with support from WHO, implemented a harmonized regulatory framework for the regulation of medical devices, including in vitro diagnostics (IVDs). Guidelines have been developed on the regulatory requirements for the deliverance of a market authorization for medical devices, including in vitro diagnostic medical devices, registration of medical device establishments, guidelines for the import and export of medical devices, including in vitro diagnostic medical devices, and guidelines for the inspection of manufacturing sites for the assessment of the medical device quality management system based on ISO 13485:2016. The development of regional guidelines promotes regulatory harmonization, accelerates regulatory decision-making processes, and ensures timely access to these important health products for users.